404 - Error
The page or link you were visiting, is no longer available.
Please use the above menu or map of Australia to navigate to another destination in the Australian Travel & Tourism Network.
We are sorry for any inconvenience this has caused you and hope we are able to assist you further with travel information on Australia.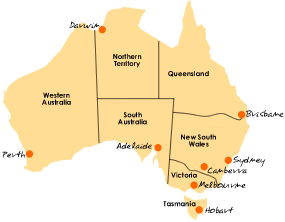 Queensland | New South Wales | Victoria | South Australia | Tasmania | Northern Territory | Western Australia | Australian Capital Territory | sydney | brisbane | melbourne | hobart | adelaide | canberra | perth | darwin