If you ever find yourself planning a trip to Australia, then there are some water sports that you should consider doing. Australia has beautiful beaches that are famous for a variety of water sports; they range from popular ones like jet skiing and windsurfing to adventurous ones like jet-packing. Here are some must-try water activities that should be at the top of your bucket list.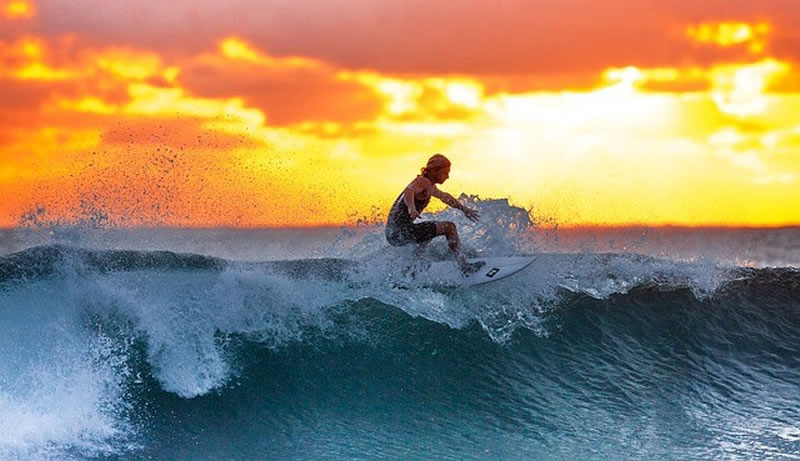 1. Surfing
One of the widely known water sports in Australia is surfing. It's very rare that you'll find a beach without at least a couple of surfers looking for the next wave. If you don't have your own board or are a beginner, there are places that give lessons as well as rental boards for you to enjoy this exciting sport. Surfing may be a sport that has been there for ages, but it is still going strong, so if you haven't tried it yet you should give it a thought.
2. Kayaking
Some people may find that kayaking is not as thrilling as other water sports; however, kayaking in Australia is a lot more exhilarating than you think. If you're a beginner, you should look up ways on how to kayak safely in Sydney so that you are at no risk of getting injured. You should also keep in mind that kayaking requires a lot of upper body strength because you will be paddling quite a lot.
3. Water Skiing
Water skiing is a fun sport that should also be included on your bucket list. This sport is played by having a boat pull you by a rope which you grip, while you use skis to ski on the surface of the water. This water sport is thrilling, to say the least, and made all the more fun if you try to pose or do some moves while skiing. If you water ski in Australia then make sure that you wear a life jacket and keep a firm grip on the rope pulling you.
4. Kitesurfing
Kitesurfing is a mixture of parasailing and surfing. To kitesurf, you basically have to use the power and the speed of the wind; you then propel yourself on the surface of the water at high speeds with a specialized kite and board. This water sport needs a lot of skill and strength, so don't expect to perfect it on the first couple of tries. But once mastered, it is safe to say that you'll have a great time if you like surfing and want a bigger challenge.
5. Jet Skiing
Jet skiing is another common and very popular sport that is found all over Australia. It's considered one of the safest water sports around as it is a fun and family-friendly activity. Anyone can jet ski whether you're an adult or a kid, although it's wise that kids have a guardian with them to handle the jet ski. To spice it up a little, consider racing with your friends.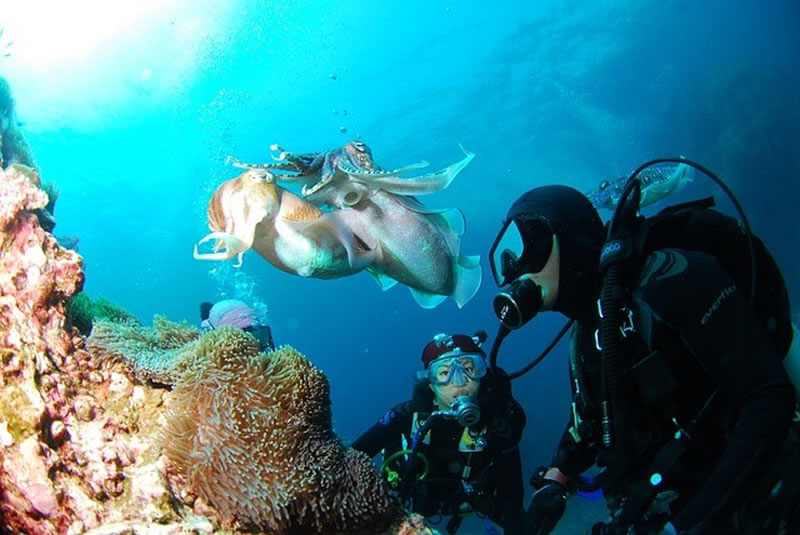 6. Scuba Diving
Any scuba diver dreams about one day exploring The Great Barrier Reef in Australia. Just imagine diving into the warm and pristine waters to see the wondrous world of marine life. It's definitely something you should never miss when visiting Australia. You'll find many fascinating sea creatures, including different types of fish, corals, as well as stingrays and even some sharks. There is no doubt that scuba diving in Australia is something that should be on everyone's bucket list, if it isn't already on it.
7. Aqua Jet-Packing
Last but definitely not least, on this list of exciting water sports is aqua jet-packing. This water sport has only been around for a few years and it's as exciting as it sounds. Who doesn't want to fly over the surface of the water by being propelled into the air by using water? The Jetpack used in this sport basically uses a pipe to pump water through the jet pack on your back, which then pushes the water back into the ocean. The force of the water being pumped back into the ocean makes you go up in the air. You can move by using a controller that directs the flow of the water being pumped out of the Jetpack.
If you are looking for sports that will have adrenaline rushing through your veins and give you a thrill like never before, or even if you want to try out something new, then these seven water sports are perfect for you! Creating a bucket-list of must-try water sports in Australia is one thing you should start planning for.