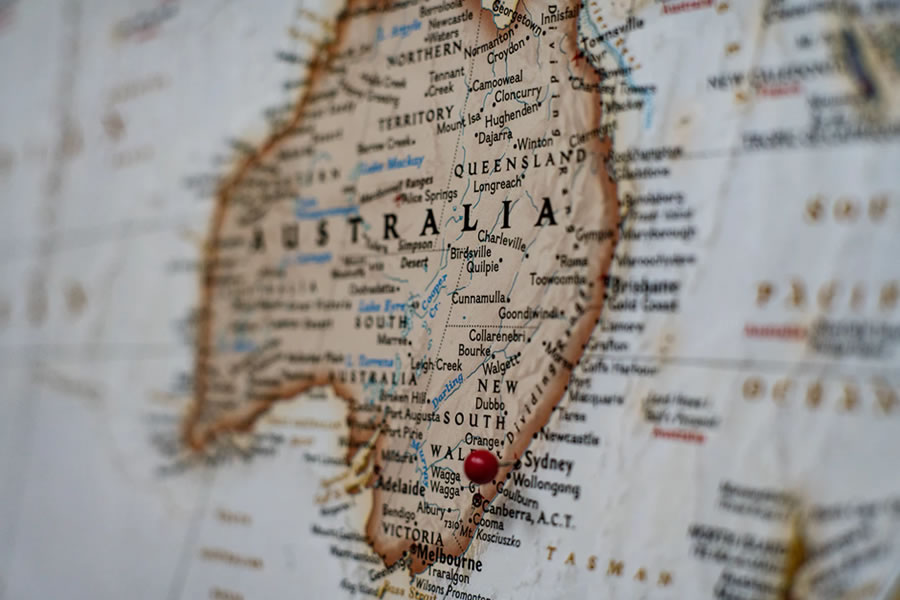 Traveling to Australia is a dream for many and is always on everyone's bucket list. Although it's famous for its outback safaris and sunny beaches, it might surprise you that winter is a magical time to be in Australia as well. Just because temperatures have dropped, it doesn't mean that there aren't any fun activities to do there. Leave the scorching heat back home and head off to a winter wonderland in the land down under. From attending festivals to go whale watching, here are the must-see attractions during your trip to Australia.
The Vivid Light Festival
The largest light festival in the world is definitely worth a visit! For 11 years in a row in Sydney, this festival has been enchanting people in nine districts, including the Sydney Harbour, Circular Quay, The Royal Botanical Garden, and many more. Every year the open-air gallery gets super creative with their light installations as well as lighting up the sails of the Sydney Opera House. What's also great is that this festival takes place for three whole weeks, lighting up your nights…. Literally!
Go Whale Watching
Only a handful of people has claimed to have seen these majestic creatures in their natural habitat. Typically humpback whales are the kind of whales seen around Sydney as they migrate from Antarctica and they travel in groups of up to 20,000 at a time. You can see them from the shore or a tour boat. If you opt for a tour boat, expect that you can explore the coastline and watch whales through their journey for two whole hours. The completely open design of the cruise vessel allows you an unobstructed and up-close view of these beautiful creatures. Anyone with a passion for marine life should never miss out on this opportunity.
Climb the Sydney Bridge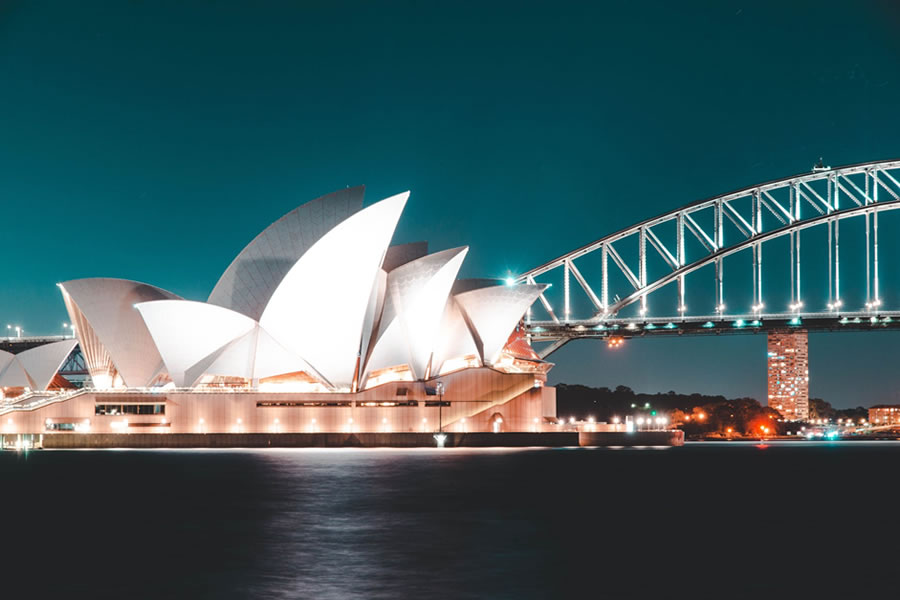 Climbing the Sydney Harbour Bridge will truly make you feel like you're on top of the world! It's an experience that shouldn't be passed by, even if it's winter. Although the weather might be a little chilly, the views will be stunning because the air is clear, giving you a perfect sunset view. Climbing the summit of Harbour Bridge will also give you iconic views of Sydney. You'll be climbing around 134 meters above the water with a special guide to guarantee your safety as well as entertain you with facts about the bridge.
Visit Luna Park
For a truly fun-filled adventure for the whole family and an opportunity to travel through time, Luna Park should definitely be on your list. Originally built in the 1930s, this magical amusement park was restored beneath Harbour Bridge, offering magical views of the city. You can jump on many of its thrilling rides, do some activities like finding your way out of a mirror maze or even try your luck at the largest collection of pinball machines in Australia. Release your inner child as this place is fun for all ages.
Ice Swimming in Bondi
Thanks to its long tradition of winter swimming since 1929, the Bondi Icebergs Club is considered one of the most famous ocean pools in the world! This magnificent landmark lies in an epic location at the southern end of Bondi Beach. Dip in the icy waters with a stunning view of the shore and enjoy the many perks this club has to offer. You can even wine and dine like legends in the balcony after your icy swim.
Winter Wonderland Festival
If swimming in Bondi isn't your cup of tea, then a winter festival by the shore will surely impress you. The Winter Magic Festival is jam-packed with activities for the whole family to enjoy. From live music, cultural experiences, yoga by the sea, food trucks, art exhibitions, and many more. It's also where you can enjoy an iconic ride on a 22-meter Ferris wheel overlooking the beach as well as enjoy ice skating at Australia's only ice rink by the beach!
Take a Ski Trip
Just a few hours away from Sydney, you can experience a fun skiing experience in Australia. Believe it or not, you can actually find snow in Australia at The Snowy Mountains. Witness true alpine wilderness where you can ski, snowboard, go snow-shoeing, take scenic chairlift rides, or build snowmen with your family. After a long day of activities, rest by the fire with a glass of one of their award-winning cold-climate wine.
Feast on Delicacies
The cold weather always gets you hungry. Why not delight on a bunch of delicacies all over Sydney that is bound to keep you warm. Enjoy the best high tea in The Rocks Markets with its kitsch style and tasty afternoon teas. You can also try other delicious tea at the Sydney Tea Festival every winter. Try going for a Sunday roast, as winter is nothing without a roast at one of Sydney's oldest English pubs, The Lord Dudley. Be sure to book because tables are fast reserved. Still hungry? Go on a Gourmet Food Safari where you'll tour multicultural Sydney and feast upon Italian, Lebanese, and Turkish delicacies.
Visit the Blue Mountains
Only a couple of hours away from Sydney, the legendary Blue Mountains are a site no tourist should miss. During the winter months, this world heritage site comes alive with lush forests, huge waterfalls, and a whole lot of fun activities. You can drive through the mountain towns, enjoy soup with the locals, buy some souvenirs at antique shops, or enjoy panoramic views from the steep cliffs. You can also splurge at Bath Houses and truly unwind at their many outdoor pools and hot tubs. Or if you're feeling adventurous, why not explore the Jenolan Caves, a nearly 400 million-year-old cave with over 40 kilometers of cave passages. Australia is a land filled with many opportunities and adventure. No matter what the weather is like, any seasoned traveler is bound to find something they'll enjoy. Don't let the fact that winter has arrived stop you, Australia is actually transformed into a magical place every winter with an array of activities the whole family can enjoy. From enchanting festivals, marine life exploration, delicious delicacies, there's definitely something for everyone.