Every year, more than 70,000 tandem skydiving activities are being done in Australia. The Civil Aviation Safety Authority in the country requires skydiving companies to strictly adhere to their set safety guidelines for operation. This is because skydiving is not without risk. Surprisingly, the British Parachute Association reports that the injury rate for tandem skydiving is only 1 for every 595,000 jumps. Moreover, from 1994-2013 there aren't any records of tandem skydiving fatalities in the entire United Kingdom. In other words, skydiving is safer than what many people think. These statistics are also part of the reason why skydiving continues to attract more people year after year.
Besides news about the low risk involved in skydiving, the kind of experience it provides that words cannot describe is another reason why many people would like to try it. And there is no other better place to do it than in Melbourne. Did you ever think about skydiving in Melbourne? Melbourne is one of the only two cities in the world with drop zones that are closest to the city. Once you're up there, you can marvel at the city's massive skyscrapers at a whole new perspective. Needless to say, Australia is also home to natural beauty coupled with the amalgamation of different cultures. What better way to magnify this beauty than to witness it from 15,000 feet above?
The thrill of gazing at the sprawling patchwork of the city quickly opening up before your very eyes is simply irresistible. There is no doubt, skydiving exposes one to incredible experiences money can buy. Well, it is high time you stop just thinking about it, but rather start the planning process. Then, the execution. Begin by knowing where exactly in Melbourne can you find the best places to go skydiving.
St Kilda
Your skydiving experience would never be complete if you didn't do it at the only beach skydive in Melbourne's St.Kilda. Adventure seekers should not miss visiting this inner seaside suburb that's cherished by entertainment lovers from many parts of the world. Once you've gone through a safety briefing and you're all suited up it is time for you to board the plane and get ready for a short breathtaking flight to jump altitude. Enjoy the 360-degree sparkling view of Port Phillip Bay's coastal beauty along with the picturesque Mornington Peninsula. After your one minute free fall, you can continue to caress the clouds as you float using your parachute. Then, prepare yourself for another amazing experience as you proceed with landing on the spectacular St. Kilda Beach that meets Melbourne's suburbs and its city.
Great Ocean Road
If you opt to go skydiving in the Great Ocean Road, prepare yourself for the Instagrammable spot of Torquay along with the captivating bird's eye view of its beaches. But, even before the start of skydiving many tourists find themselves getting mesmerized by the rocky headlands, the European culture, rainforests and the wondrous little seaside towns. This part of Victoria definitely has lots to offer to every tourist looking for amazing experiences of their lifetime. Skydiving in the Great Ocean Road is certainly one of the best ways to satisfy your thirst for that extraordinary adrenaline rush. You may skydive right from the Barwon Heads drop zone, which is located near Geelong as your plane exits from 15,000 feet to a mind-blowing one minute freefall. This 60-second free fall gives you the chance to marvel at the surfing capital of Torquay and the Great Ocean Road's stunning beaches.
Yarra Valley
The Yarra Valley is one of Australia's most famous destinations for skydiving experience. The Yarra Valley drop zone will be an hour drive from the central business district of Melbourne. Once you're strapped to a qualified skydiving instructor, be ready to plummet right from 15,000 feet above as you take in the sights of the Yarra Ranges and its glorious vineyards sprawled across the region. This 360 degree view of the Yarra Valley would definitely make you want to go skydiving over and over again. As you float slowly to the ground with your parachute, the next best thing to do would be to visit the Napoleon Ciderhouse and the Punt Road Winery.
How To Get Started With Your Skydiving Experience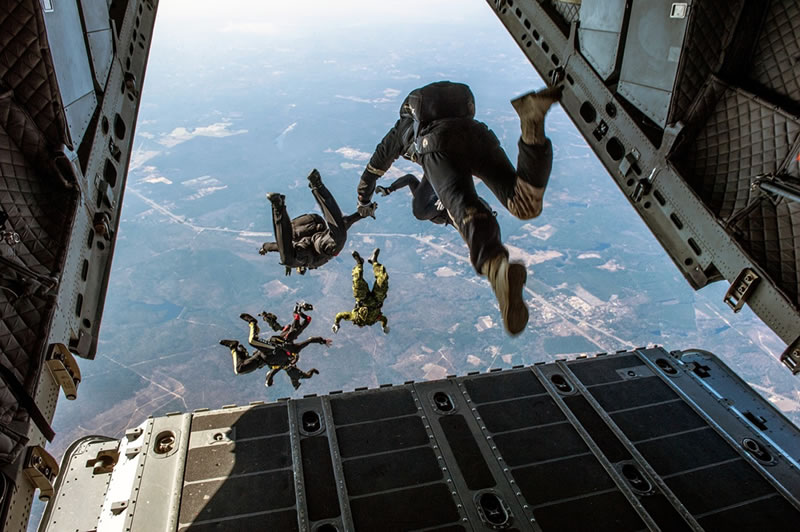 First, you should head to the skydive center where you will be met with a team of skydiving experts who will serve as your support group. They will be the ones who will guide you to the different safety procedures. They will also be the ones who will answer every question that you'll have about skydiving.
Do not forget to bring your Tandem Medical Declaration of Fitness Form on your jump date. Otherwise, your support team will not allow you to go skydiving. Once you're all geared up, your tandem jumpmaster will accompany you to the plane. You will then be taken to 15,000 feet above Melbourne. Your jumpmaster will be the one to attach the harnesses and take care of all the technicalities before both of you starts to jump.
Don't worry about those butterflies in your stomach because everybody experiences it and it's because you're human! Be prepared to scream as you jump out of the plane and into the skies at breathtaking speed. Enjoy your 60-second plummet while your jumpmaster carefully deploys the parachute.
Once your parachute is deployed, you will have another five to seven minutes to enjoy the aerial view of Melbourne.
Plummeting towards the terrific views of the earth through skydiving is one great way to dissolve your fears about heights. Not to mention that adrenaline rush that is simply indescribable. Skydiving was first done in Paris more than 200 years ago. Today, you have all the freedom in the world to enjoy it. Now, is the thought of being able to step out of the plane to just fall freely at a speed of 220 km/hr never ceases to pique that adventurous side of you? Then, head out to Melbourne.